Menu
Piper Interiors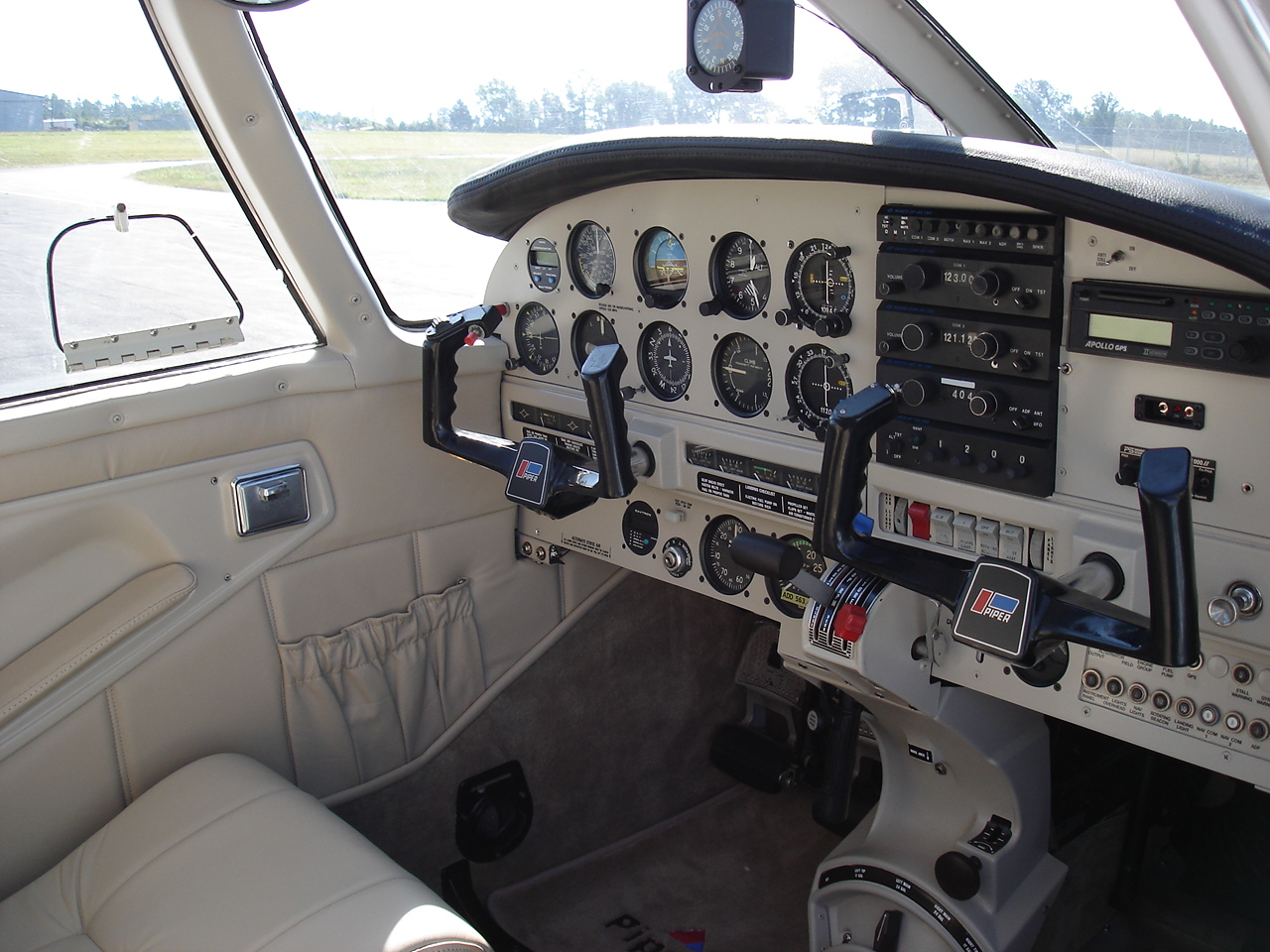 Now Featuring Moderized Seats for your Cherokee
Its hard to believe the seats shown in the photos to the left are the original 1968 seat frames, but they are. We now offer these seats in a tapered design just like the later model Archer, Warrior, Dakota, etc. These seats are supported by body-forming confor-foam that is poured in our exclusive mold and cured. The result is a solid core cushion that works just as well for the pre-1973 Pipers as they do with our later Piper interiors.

Our seats feature all new seat cushioning and all new upholstery with pleated map pockets. See our samples page for optional materials and colors. Seats ship very easily in a 20 x 20
box or we offer the seat upholstery pre-made and pre-installed on the
cushioning should you want to install on your seat frames yourself. On line instructions with photographs are available for all our seats.

Complete interior refurbishment also available at our facilities.



Our carpeting meets the stringent FAR 23.853 requirements and comes with the Statement of Compliance with Federal Aviation Regulations.

Carpet Specifications:

Our carpets are bound with matching nylon net mesh binding in the same locations as the original
carpet . This carpet has the woven scrim backing on it and does not have the foam that holds water or disintegrates.
Carpeting




Neutral Tan Blue Grey Charcoal Red
By popular demand, here are the custom pull-out floor mats for the Cherokee. These mats are made to fit snugly in the floor area and are made to protect your existing carpeting. Customized for easy removal, cleaning and reinstallation in minutes. Fabricated from the same materials as our carpets.


Floor Mats