Menu
Interiors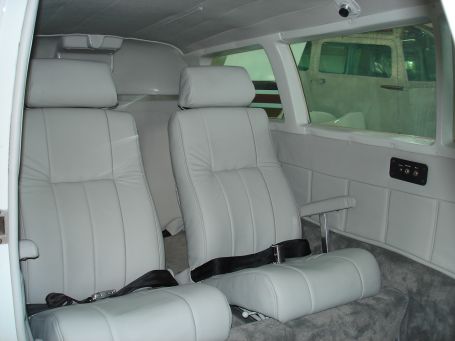 Complete Installations
Duplications
Our interior shop features only the finest materials offered to the aviation industry today. All interior upholstery and installations are handcrafted by experienced airframe and powerplant mechanics. We offer complete interior renovations at our facilities here in Tennessee. Check out our Shop Projects pages for an inside look at what we do here.
We provide interior duplication services for most any model of aircraft in the industry. We can provide duplications from existing interior upholsteries, carpets, etc. or from templates provided from the aircraft owner or mechanic.
Owner Installations
We also provide interior products for owner installation. Ask about your particular make & model, and we'll be glad to discuss your options.
Our Processes
Here is a look at just a few of our interior processes.